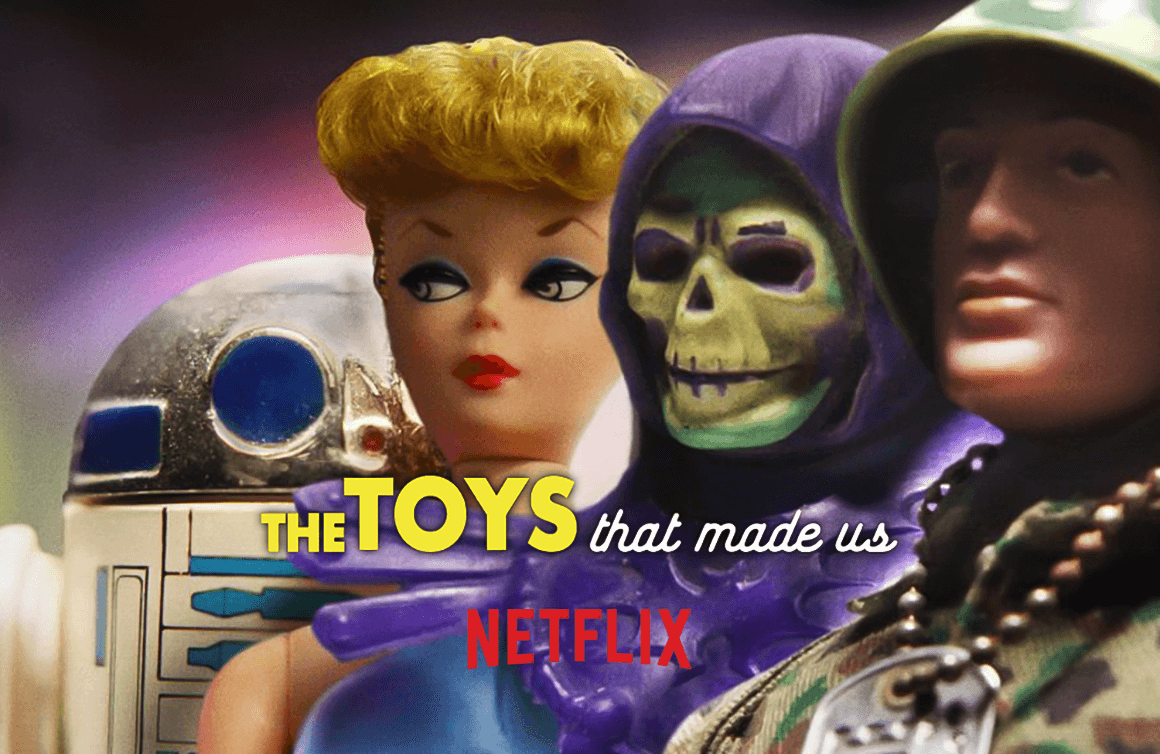 The Toys That Made Us original Netflix documentary series delves into the stories behind toy lines that have become pop-culture juggernauts.
Narrated by actor Donald Ian Black, each episode focuses on a particular toy franchise. The first half of the eight-part series features Star Wars, Barbie, He-Man, and G.I. Joe. Each thoughtfully researched episode dissects the mythology around the toys, uncovers the sometimes startling inspiration behind characters and storylines, and highlights how chance and luck often play a significant role in the success of toy franchises.
Through interviews with former toy company executives, marketers, designers, and industry experts, the captivating stories will change how viewers look at toys. For example, the series does not shy away from documenting the cut-throat nature of the toy industry. With so much was at stake for the manufacturers of the featured toys, this perhaps should not come as a surprise. In each story, significant money was to be made (or lost), careers were at risk, and manufacturers attempted to create new ways for children to play.
Viewers can look forward to the release of the final four episodes early in 2018. These will feature LEGO, Hello Kitty, Transformers, and Star Trek. If you can't wait, re-watching the first four episodes will provide great entertainment.

Discover books, magazines, podcasts, and blogs that celebrate toy history, pop culture, and collecting.