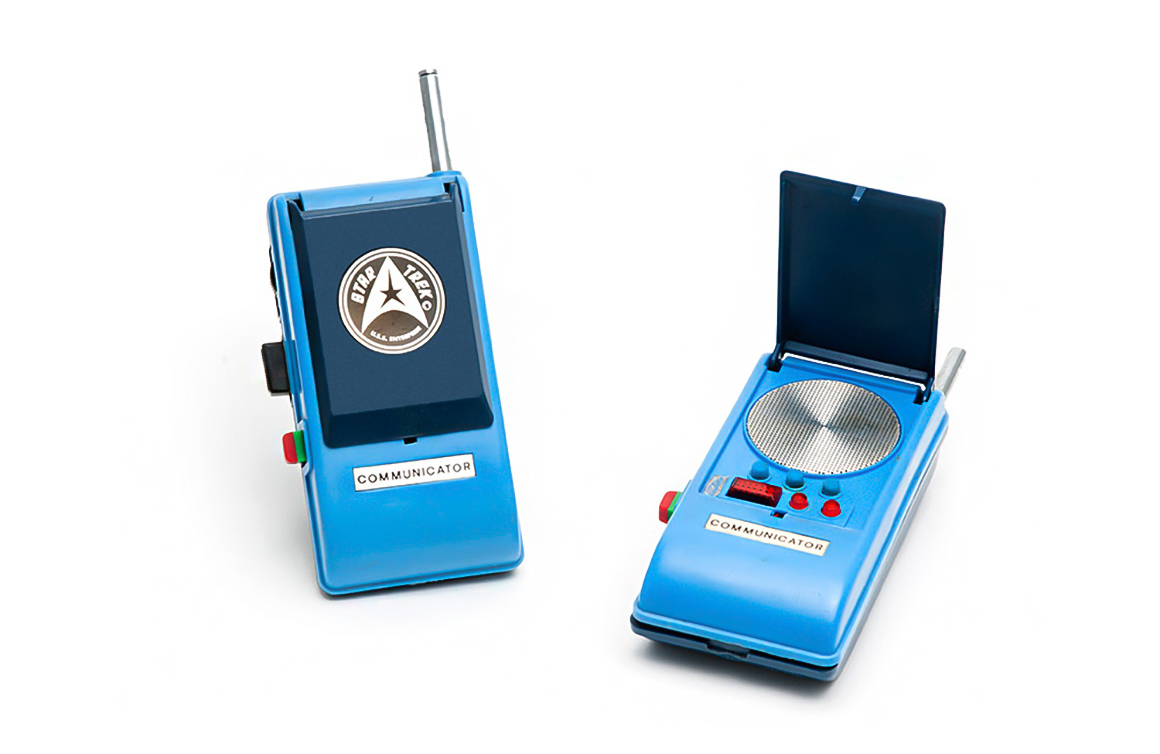 Star Trek Communicators from Mego (1974)
---
Company:
Mego
Release date:
1974
Where to purchase:
eBay

When I was a child growing up in rural Western Massachusetts in the '70s and '80s, my siblings and I had a veritable gold mine of opportunities for outdoor creative play. Our country setting had not yet been touched by urban sprawl; the mixed houses were separated by open land, low-traffic streets, and walkable forests. This environment was the perfect backdrop for role-playing Star Trek with friends. And, when it came time to defend the neighbourhood from a horde of evil Klingons, our communication tool of choice was a Star Trek Communicator from Mego.
Released in 1974, Mego's Communicator was a stylized walkie-talkie made to resemble the same device used on the Star Trek television show. Each walkie-talkie operated on a 9-volt battery and could send and receive voice messages up to 1/4 mile – perfect for alerting your landing party of a pending danger! Mego sold Communicators in two forms: a boxed set and a carded "blister pack."
A large part of the coolness factor of the toy was its two-tone blue case, silver and black Starfleet insignia, and a cover that flipped up at the press of a button, just like the antenna grid on the original prop. The Communicator also featured a telescopic antenna, a push-to-talk switch, a belt hook, and a green/red alert signal button that was used to emit a "twin warp sound."

Explore classic toys and games that captured our attention and never let go.