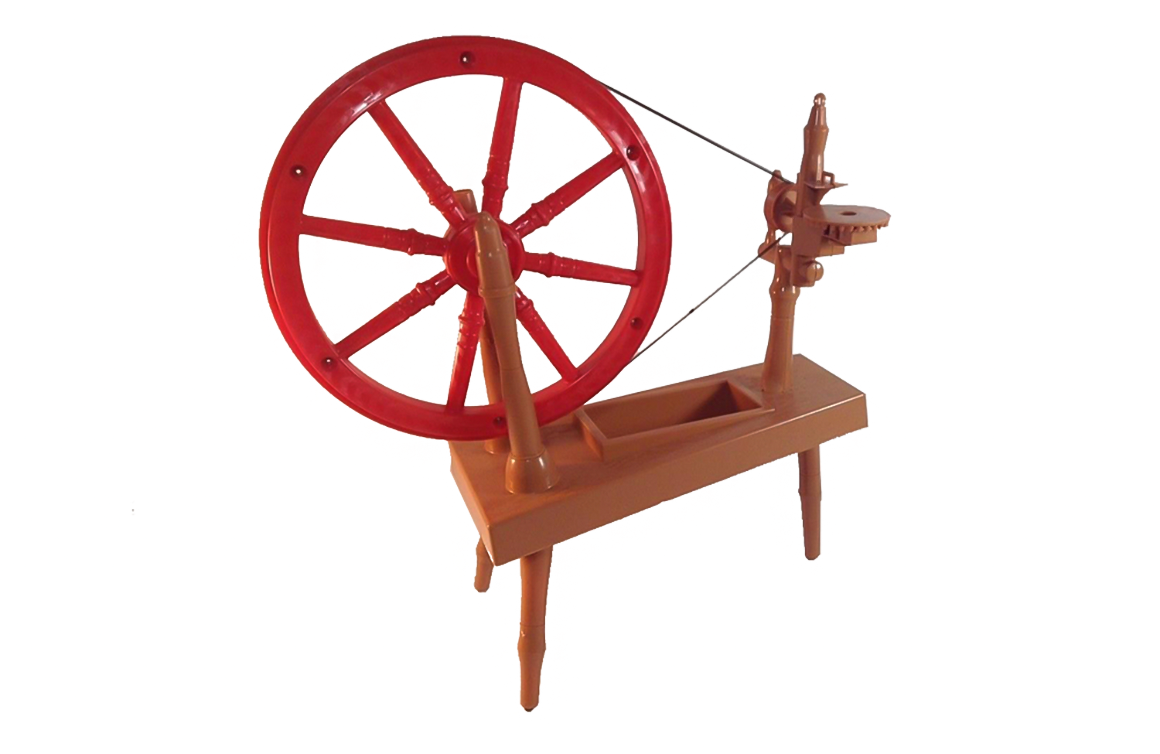 Little Red Spinning Wheel from Remco (1961)
---
Company:
Remco
Release date:
1961
Where to purchase:
eBay
An attribute of many popular toys is that they allow children to mimic what they see their parents doing — think of toys for play cooking, baking, and home renovation. Remco took this idea several steps further in 1961, with the release of the Little Red Spinning Wheel. Advertising purported the toy was an authentic reproduction "just like Great Grandmother's!"
Measuring 18 ¼-inches tall x 17-inches long x 6-inches deep, the spinning wheel came pre-assembled on a plastic three-legged stand. It worked on the same principle as a knitting spool or knitting knobby.
To start, a child placed a spool of yarn on the wood dowel then looped and threaded it through one of three spinning heads. Rotating the large red wheel clockwise and pulling down on the loose end of the yarn caused a braid to form. Braids of various lengths could then be sewed into a variety of "useful articles … hats, bags, potholders, coasters, and rugs.
The Little Red Spinning Wheel came with wool, two knitting needles, two sewing needles, and detailed instructions. The spinning heads could be interchanged to produce braids in small, medium, and large sizes.

Explore classic toys and games that captured our attention and never let go.