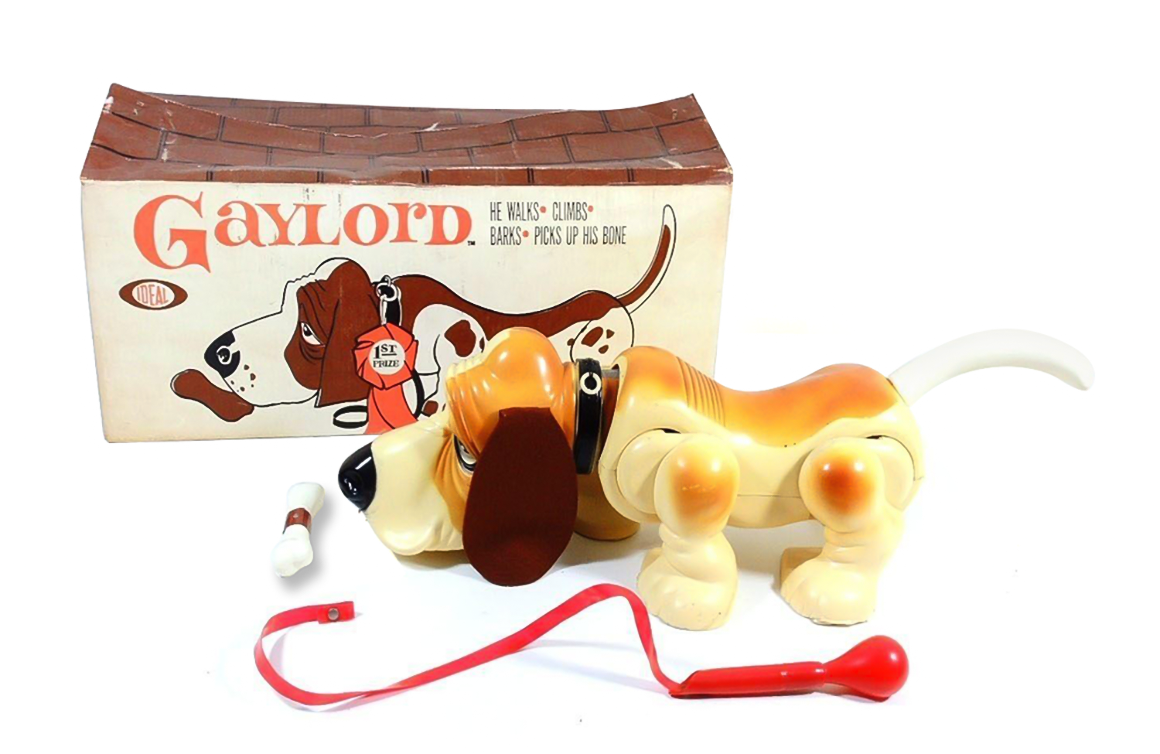 Gaylord the Pup from Ideal (1962)
---
Company:
Ideal
Release date:
1962
Where to purchase:
eBay
Long before Sony's AIBO robotic dog hit the scene, Ideal released Gaylord the Pup, a mechanical pet. Gaylord hit store shelves in late 1962, just in time for the holiday shopping season.
Made of rigid plastic, Gaylord was 23-inches long and 7-inches high. He was painted to resemble a Basset Hound, complete with sad eyes and droopy ears made of brown felt. A heavy-duty motor that operated on 4 D-cell batteries was embedded within his body.
Gaylord's movements were controlled by attaching and gently tugging on his leash. When activated, he was capable of walking slowly backward and forwards and even make his way up a shallow incline or two. Gaylord was also able to pick up and carry a plastic bone in his mouth, thanks to a hidden magnet.
The toy's packaging doubled as a dog house, allowing him to be suitably stored when not in use.

Explore classic toys and games that captured our attention and never let go.