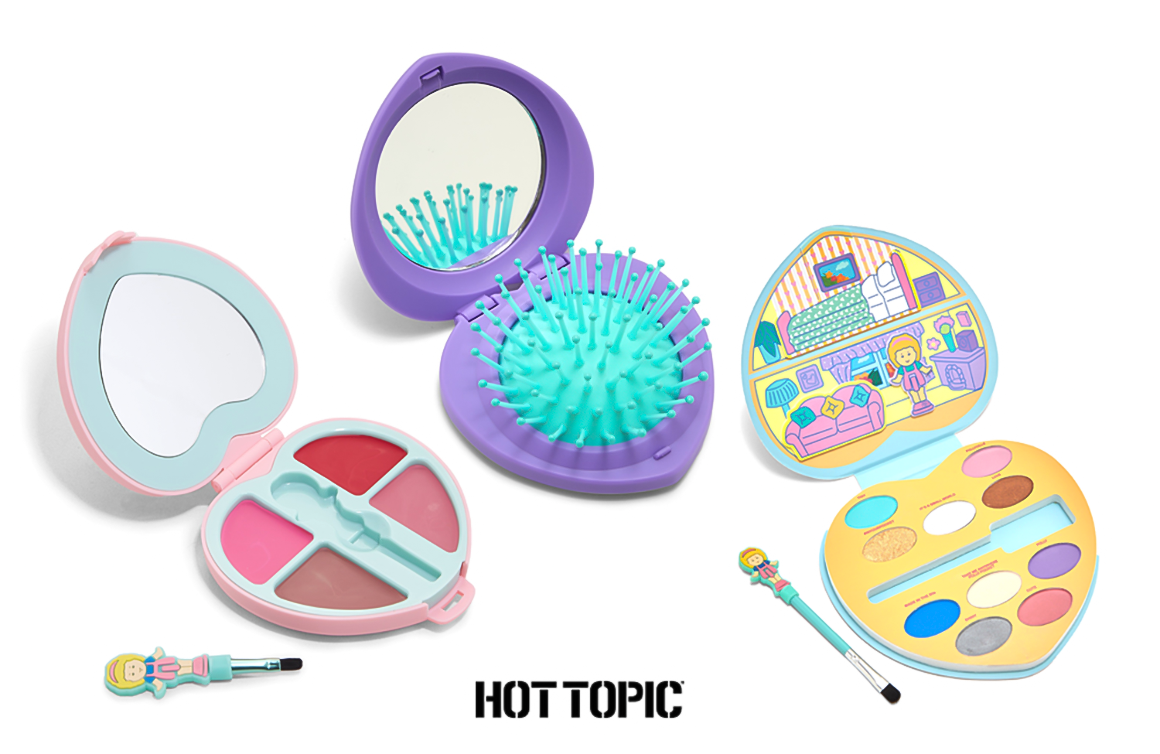 Polly Pocket Makeup Line from from Hot Topic
---
Company:
Hot Topic
Available:
Now
Price:
$9.90 USD and up
In honour of the iconic toy line's 30th anniversary, Mattel has collaborated with Hot Topic to release an official Polly Pocket-inspired makeup and accessories line. Designed in a nostalgic '90s colour palette, the toys are shaped like, and open like, the original Polly Pocket cases.
The Lip Palette is 4-inches x 4-inches, with a Polly lip brush topper and four matte lipstick shades. The 6 ½-inch x 6-inch Eyeshadow Palette includes ten shades in a mix of matte and shimmer finishes, and a brush with a removable silicone topper shaped like Polly. Fans of the line will appreciate the backdrop of 3D furniture with Polly standing front-and-center when the case is opened.
In addition to makeup, Hot Topic has also released a compact pop-up brush. The 2¾-inch x 3-inch compact includes Polly branding, a mirror, and a fold-out brush with turquoise bristles.
Hot Topic's entire Polly Pocket collection is available on its website. The makeup collection items start at $9.90 USD.

Take a weekly look at a modern-day thing with a nostalgic influence.