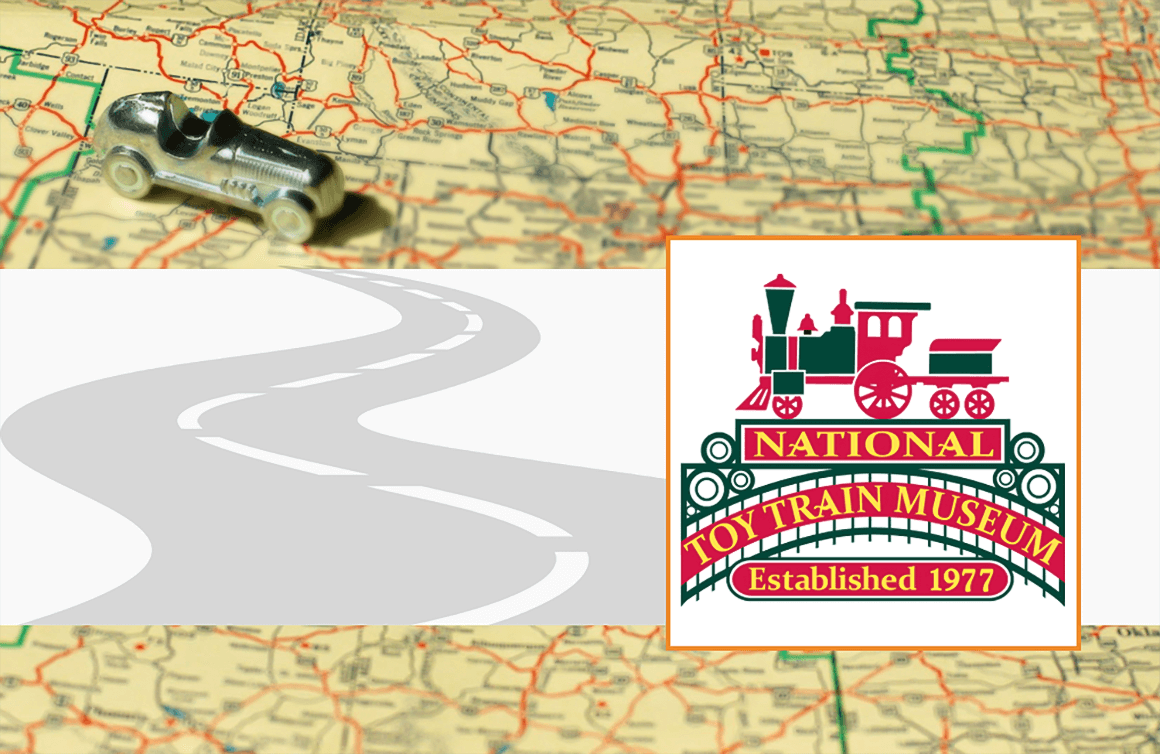 National Toy Train Museum – Strasburg, Pennsylvania
---
The National Toy Train Museum in Strasburg, Pennsylvania preserves model train history and promotes the collecting of model trains and railways.
The National Toy Train Museum has attracted model train enthusiasts and curious guests since opening in 1977. Exhibits include multiple operating train layouts, along with collections of trains dating back to the early 1800s. The Museum has approximately 20,000 pieces in its collection, about 8,000 of which are on display for public viewing. Exhibits are organized by themes including manufacturers, gauges, and eras. An interactive area for children encourages creativity and play.
The same building that is home to the National Toy Train Museum also houses the Train Collectors Association and the Toy Train Reference Library.


Plan your next vacation to include a visit to a play-related store, museum, or private collection.